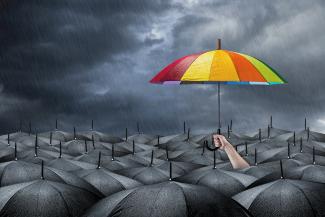 Before the deluge…Touching the Cloud
With some clever integration, your on-premises Sage 300 site can keep its feet in the server room while reaching for the clouds
You don't have to be as old as me to recall the days when cloud expertise was the domain of the meteorologist. How times have changed. These days you almost need to take an umbrella into IT seminars, lest you be hit by a deluge of cloud references faster you can say cumulonimbus.
The march towards a cloud-based IT world seems unstoppable, and the Sage 300 community is far from immune to this change, with Sage's marketing efforts now very much focused on the Sage Business Cloud concept, and the freshly re-branded Sage 300cloud.
It's not all just hype, of course. The cloud is well and truly here to stay, and we use cloud-based applications every day, often without even realizing it. When it comes to our ERP systems however, most businesses are just at the start of what is likely to be a long journey and, as Nathalie will attest, we each need to proceed at a pace we are comfortable with.