Workflow Anywhere
An Extender Workflow Console for your mobile device
A streamlined version of Orchid's Extender Workflow Console, designed specifically for smartphones or tablets
Install from your device's App Store (Google Play, Apple Store, Microsoft Store)
Monitor your current Workflow tasks and action them in Sage 300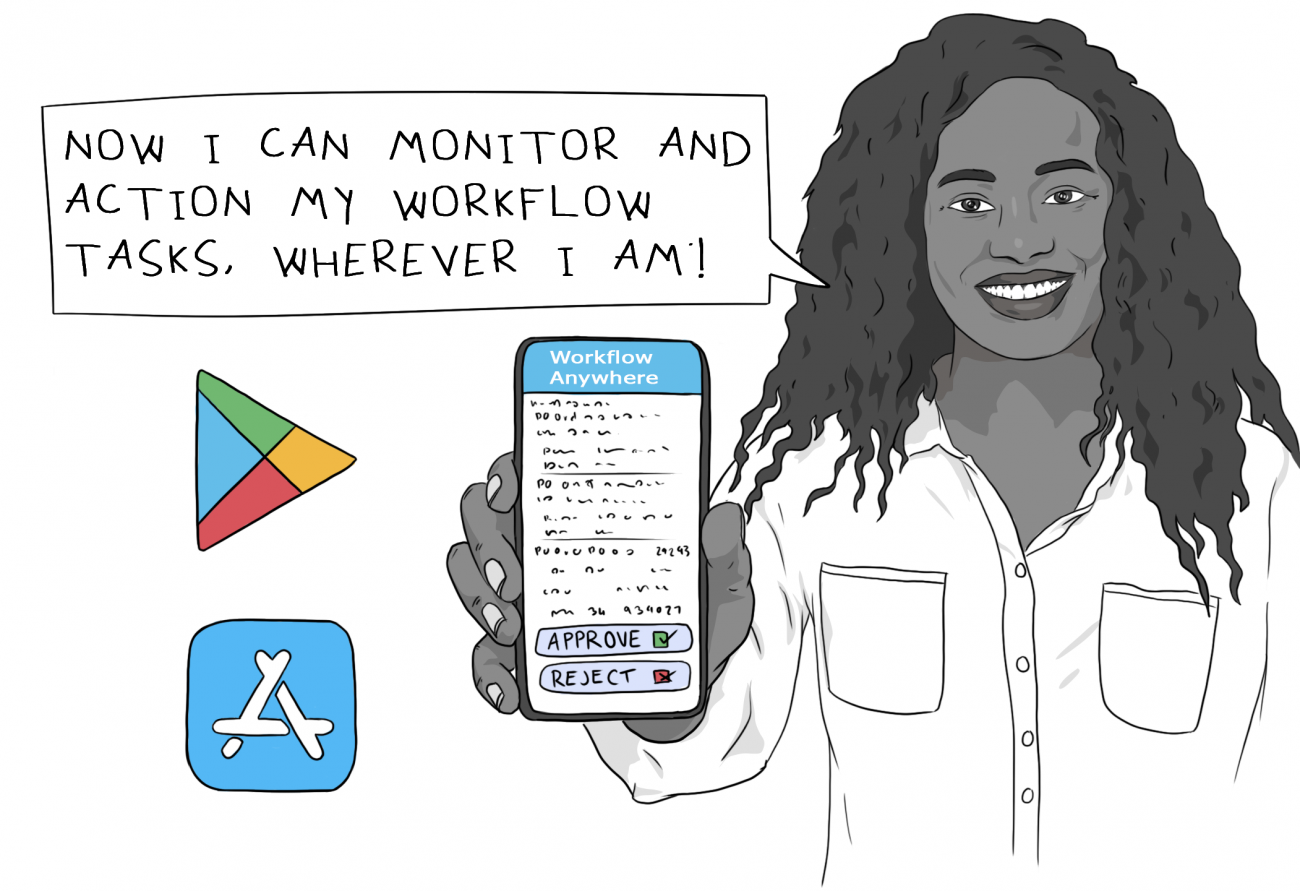 Workflow Anywhere Features
Using the Workflow Anywhere App
Download and install Workflow Anywhere from your device's App Store
Open the App, log in to Sage 300 using your saved credentials, and select your Company
All open Workflow tasks assigned to you (or a group you are in) are listed
Select a task to retrieve and display more detail
Action the task, as configured (e.g. Approve, Reject, enter a value, enter a comment)
Your responses are reflected in Sage 300, in real-time
Your task list is refreshed each time you return to the task list display
Use it Locally or Remotely
Workflow Anywhere can be used on the road, or in the office:
Connect directly to your local server if using the App in the office

Alternatively, configure a secure firewall port for access from anywhere with internet access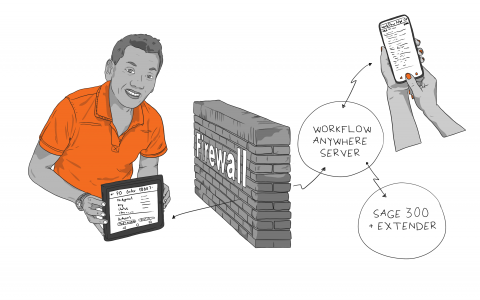 Licensing (Named Users)

Workflow Anywhere Users
While the Workflow Anywhere App itself can be freely downloaded and installed, it can only be used if a named Workflow Anywhere User licence has been allocated to the user (in addition to a Workflow User licence).
Workflow Anywhere User licences are assigned to individual Sage 300 users from within Extender Setup > Licences, up to the number of licences purchased and current.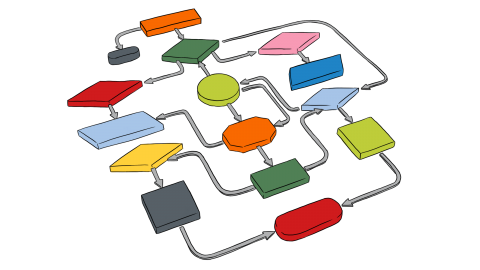 More about Extender Workflow
Workflow Anywhere is designed to work with Extender Workflow, allowing you to streamline approvals and other business processes to improve compliance, accountability and transparency within Sage 300.
Use Extender Configurator to build workflow steps using a range of pre-defined Actions.
Upgrade to Extender Developer to design custom actions using Python.
Workflow Actions can apply to Sage 300 Masterfiles, Transactions & Batches (for Sage 300 core modules, or 3rd party modules developed in the Sage 300 SDK)
Minimum
Requirements
Requires installation of the Workflow Anywhere App, available on Google Play (Android), Apple Store (iPhone/iPad) or Microsoft Store (Windows App).
Each Workflow Anywhere user requires both a named Extender Workflow User licence and a named Workflow Anywhere App User licence.
Workflow Anywhere works in conjunction with the Workflow capability provided by Orchid Extender (all editions), which in turn requires Sage 300 to be installed.
International Contacts
Please contact us directly if your business is in the UK, Europe or other regions not listed here.