Remote Action Service
Progress an Extender Workflow without needing to be logged in to Sage 300
Easy to use, works from any internet-connected device
No software for Workflow Users to install, all they need is email and a browser
Secure, with no open firewall ports to Sage 300
Builds on the powerful Extender Workflow capabilities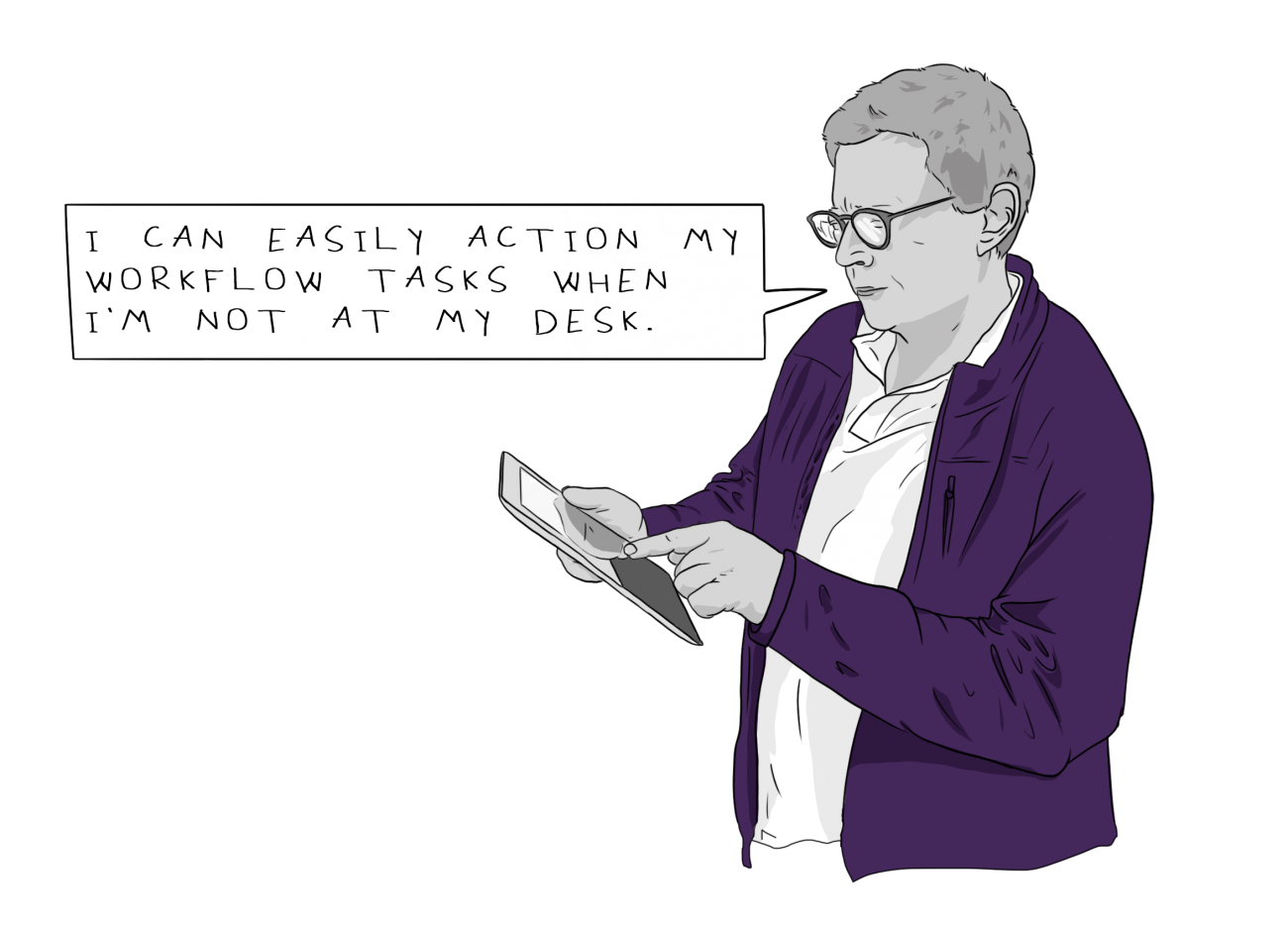 Remote Action Service Features
Remote Action Service builds on Extender Workflow
Works in conjunction with the Workflow capability provided by Orchid Extender
Builds on Orchid Extender's ability to execute Python scripts
Remote Actions can apply to Sage 300 Masterfiles, Transactions & Batches (for Sage 300 core modules, or 3rd party modules developed in the Sage 300 SDK)
Workflows, emails and web forms are all highly configurable
Remote Action service is a Poplar Development Solution built on the Django Web Framework and hosted on AWS for security and peace of mind
Triggering a Remote Action
One or more Remote Actions can be included when configuring a Workflow Template, using Orchid Extender
When the Remote Action is triggered, a configurable webform is created on the cloud-based Remote Action Service platform.
When the action is assigned to an individual (or group member) they are notified by email
Processing a Remote Action
The email each assigned Workflow User receives includes a one-time link, unique to that named user and workflow instance/action
By clicking on the link they are taken to a secure page where they can complete the action (e.g. Approve or Reject, enter a comment, enter a value)
Completing the Action
Extender retrieves completed Remote Action forms from the website and feeds the results back into Sage 300 to progress the Workflow
The retrieval step can be automated by using Process Scheduler to regularly poll the Remote Action website for newly completed forms
Step by Step
An Extender Workflow instance starts, then:
(1A) - An email is sent to the nominated approver(s)
(1B) - The email includes a one-time link to an online form specific to this action & user
(2) - The email recipient clicks on the link and fills in the form to remotely complete the action
(3) - Extender retrieves the details of the completed Remote Action form
Extender then feeds the result back into Sage 300 to progress the Workflow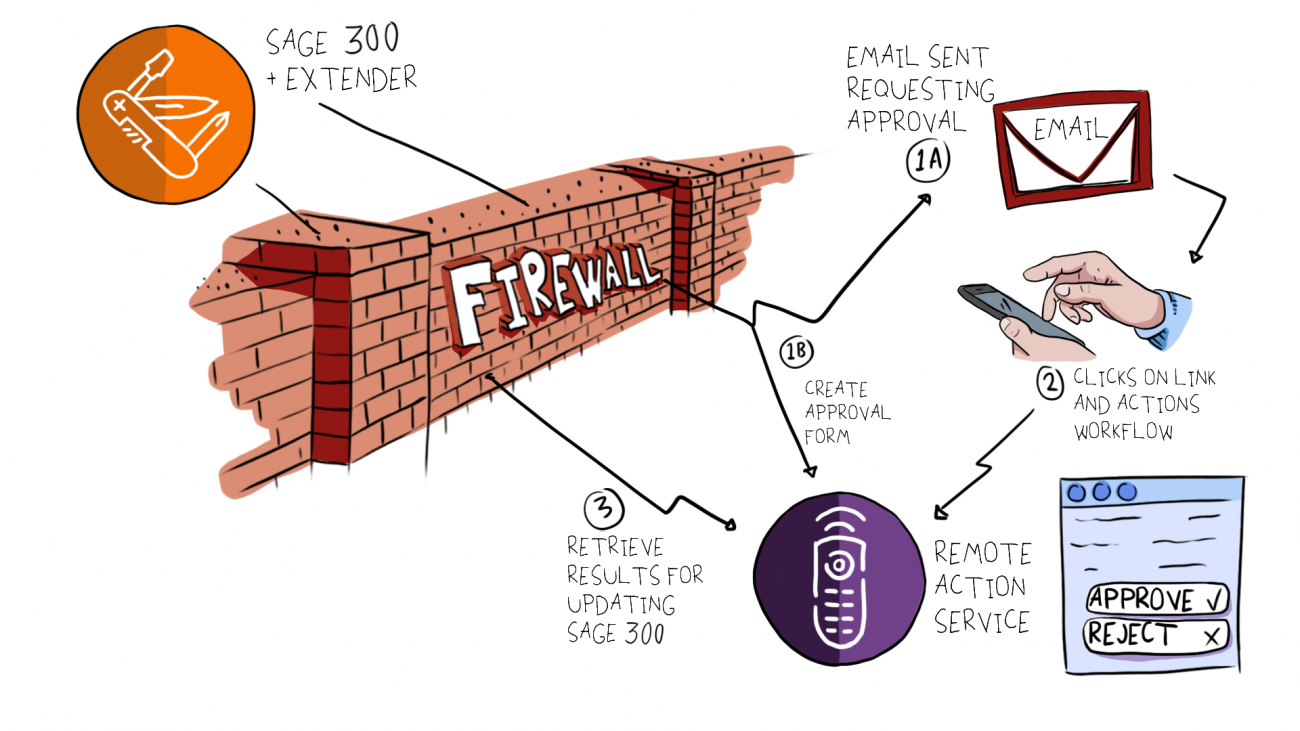 Orca Oz Enterprises uses Extender Workflow, including Remote Action Service, to enforce their 2-Step AP Approval business rule.
Orca's new A/P Approval solution has saved time and effort, ensured compliance, supported their new remote working regime, and resulted in faster payment to the vendor. Everyone's a winner!
Minimum
Requirements
Each Remote Action user requires a named Workflow User licence. A subscription to the Remote Action service is also required.
Remote Action users do not need to be logged in to Sage 300, but the Remote Action service works in conjunction with the Workflow capability provided by Orchid Extender (all editions), which in turn requires Sage 300 to be installed.
Automatic polling to retrieve Remote Action results requires Orchid Process Scheduler (Level 1 or higher).
International Contacts
Please contact us directly if your business is in the UK, Europe or other regions not listed here.