Data Views
Simplify reporting of Sage 300 Optional Fields
Turn Optional Fields into columns for easy report writing
Create a View once, making it available to all report writers
Speed up report running through more efficient access to data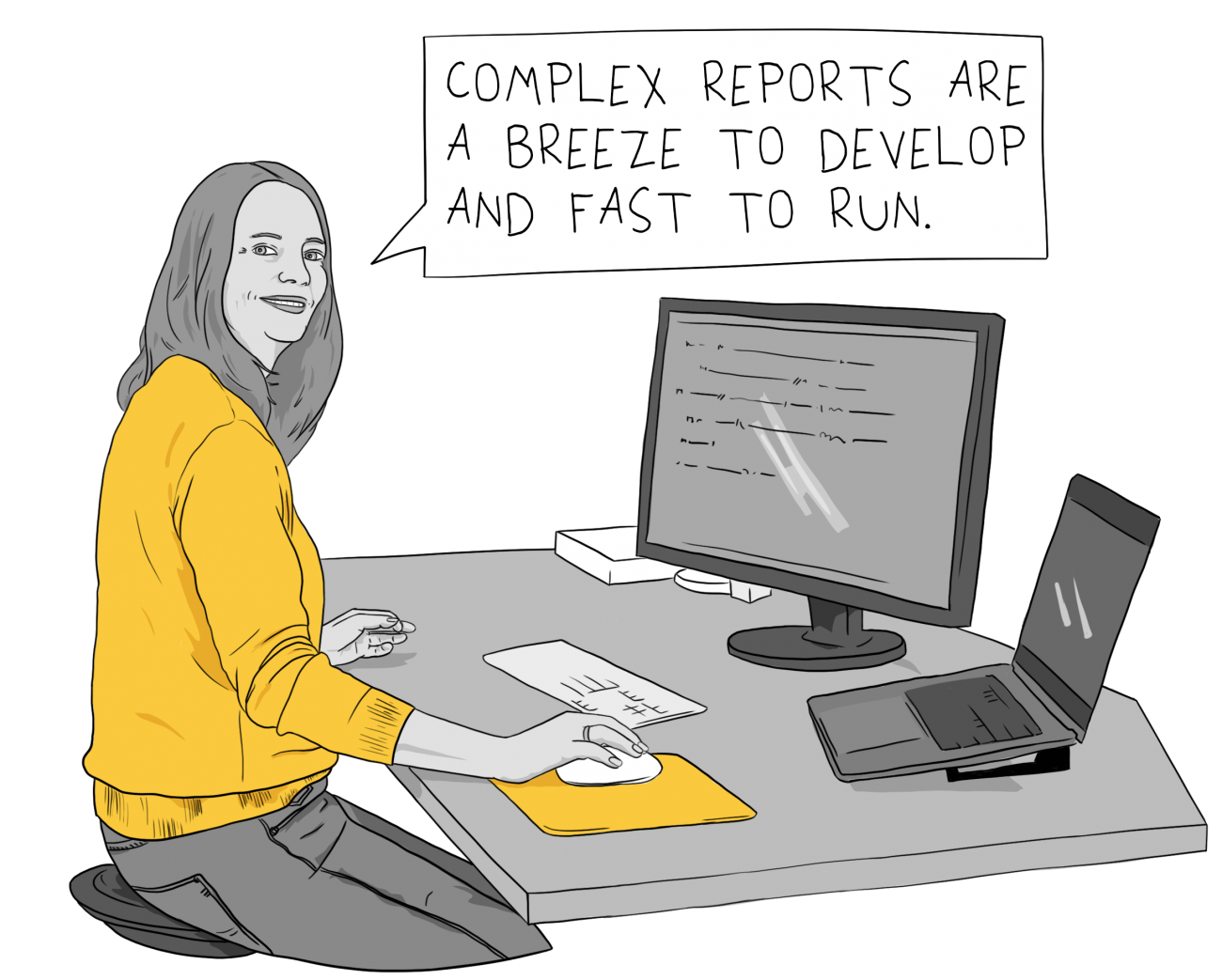 Data Views Features & Usage
Features
Optional Fields become columns, so no need for Crystal sub-reports
Data Views is developed in the Sage 300 SDK
Your custom Data Views form part of the Sage 300 database, and are included in the standard Sage 300 Dump and Load utilities
Views can be recreated from Sage 300 after an upgrade
Use Case Example
AR Customer table is ARCUS
You have 6 Optional Fields stored in ARCUSO.
You want to write a Cyrstal Report including all those fields
Without Data Views, you would need to:
Include 6 outer joins to ARCUSO table, or;
Write 6 subreports to pick up each of the Optional Fields
With Data Views, you simply:
Join the ARCUS and ARCUSO tables into a single database view (e.g. EBCUS)
Use the new EBCUS view in your the Crystal Report
Features relate to the latest supported version.
Data Views requires Sage 300 System Manager.
International Contacts
Please contact us directly if your business is in the UK, Europe or other regions not listed here.