Optional Tables
Create custom, multi-dimensional data structures within your Sage 300 database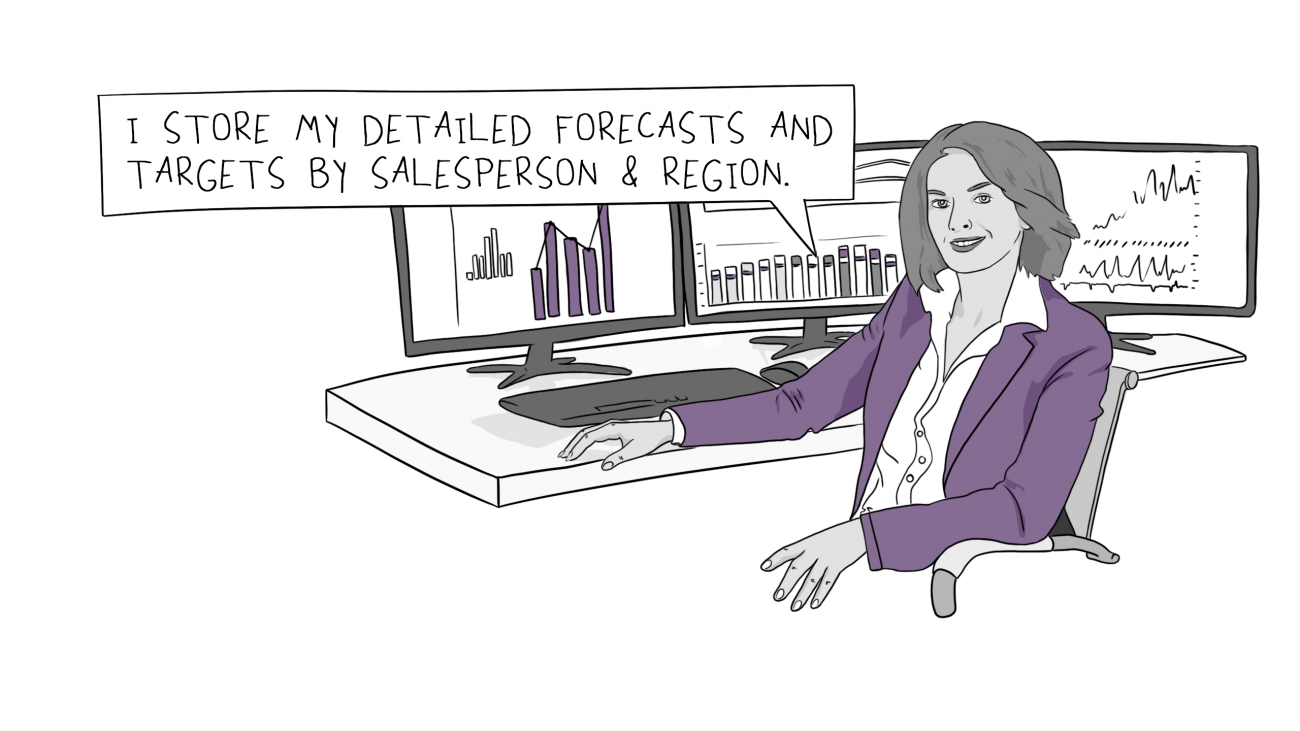 Free yourself from the limitations of the standard Sage 300 data model
Create unlimited Optional Fields, linked to any Sage 300 masterfile record or transactions
Your custom data is stored within Sage 300, making it secure, easy to share, and readily available for inclusion in reports
View and manipulate data in Excel, then write it back to Sage 300
Combine with Orchid Info-Explorer for powerful, intuitive budgeting and forecasting
Overview
Create new fields (facts) in any Sage 300 module, including 3rd Party modules developed in the SDK
Link them to multiple masterfiles (dimensions), to support multi-dimensional reporting and analysis (e.g. by Sales Rep, Location, and Category)
Manage custom data at any level, for any purpose, e.g. KPIs, budgets, forecasts, actual results, or non-financial data
Each Optional Table can be defined with an unlimited number of fields, and up to 10 Sage 300 views
Data Entry
Data can be entered directly into Sage 300 using Optional Tables data-entry screens:
One screen is designed for time-sensitive information (e.g. budgets and forecasts)
Another screen is optimized for static masterfile input
Alternatively, you can:
Import data directly into your Optional Tables
Use the Excel Add-In (see below) to enter data in a spreadsheet, then update Sage 300
Excel® Add-In to read & update Sage 300
Included with Optional Tables is the Orchid Spreadsheet Add-in for Microsoft Excel:
With the help of a built-in wizard, set up formulae to extract both Optional Tables data and other Sage 300 reference data into Excel
Users can then format, modify and manipulate the data, just as they would with any standalone Excel worksheet
Users with appropriate security rights are also able to directly update Sage 300 Optional Tables, using write formulae in Excel, saving time and increasing accuracy by removing the need for manual data entry or imports
You can also enhance your Sage 300 GL Financial Reports by incorporating Optional Tables formulae and data (e.g. additional budget, forecast, and subsidiary ledger information) into your FR specification Excel spreadsheets.
Optional Tables as a Budgeting Tool
Team members can collaborate in the budget preparation process using Microsoft Excel, without needing Sage 300 access and training.
Develop granular, multi-dimensional budget models using Excel
Distribute and retrieve spreadsheets by email, or use your preferred file-sharing software, to collect budget data from multiple contributors
Use the Excel Add-in update capability, and a GL macro, to update your Sage 300 budget sets at the click of a button
Optional Tables lets you create as many budget sets as you like, so you can maintain a full history of budget revisions
Optional Tables can help you apply Dimensional Accounting principles to Sage 300, e.g. by holding highly granular, dimension-level budget data, allowing you to simplify your Chart of Accounts.
See our Budgeting, Reporting & Business Intelligence solution page for more about enhanced budgeting when combined with Info-Explorer.
International Contacts
Please contact us directly if your business is in the UK, Europe or other regions not listed here.
Budgeting with Optional Tables & Info-Explorer
Optional Tables can be used to store any custom data, but it really comes into its own when combined with Info-Explorer for use as a powerful budgeting and forecasting tool.
See the Budgeting, Reporting and BI solution page for more on this topic.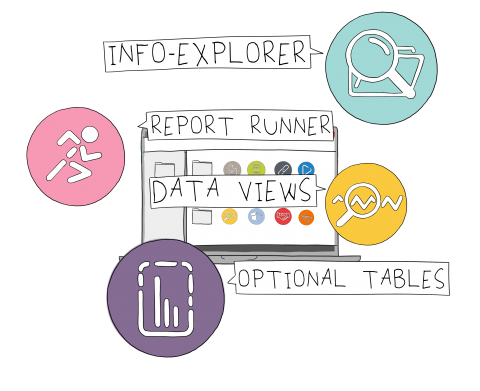 Features relate to the latest supported version.
Optional Tables requires Sage 300 System Manager and Transaction Analysis & Optional Fields.
Spreadsheet Add-in requires Microsoft Excel 2003 or later (32-bit).