Report Runner
Streamline the setup, execution, and distribution of Crystal or Sage 300 Financial Reports
Improve the speed and quality of decision making through timely access to key information
Let staff easily locate, launch, and access reports using role-specific menus
Enhance data security by restricting unauthorized access to sensitive reports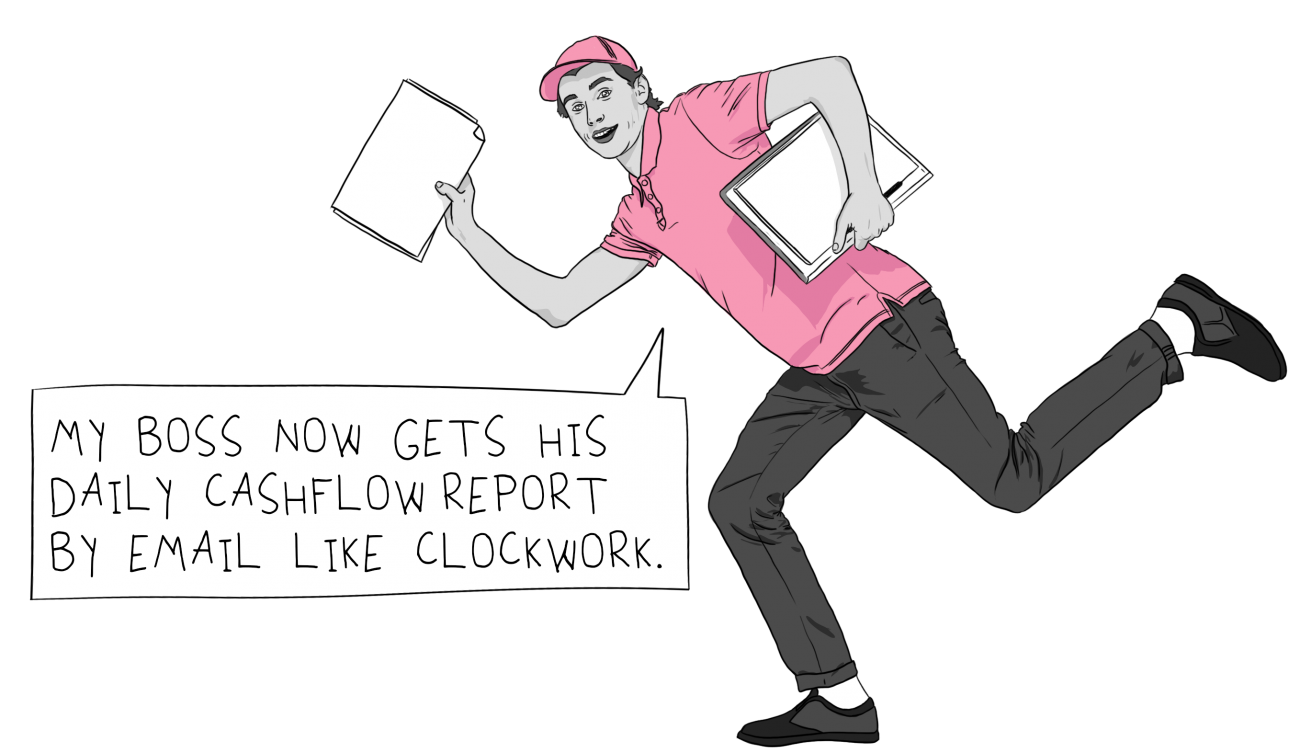 "I love the control and flexibility Orchid's Report Runner gives my customers. My only regret is that I hadn't taken the time to have a play with it sooner!"
PAUL FIELD, NET@WORK, WINDSOR, ONTARIO, CANADA
Organizing Reports
Reports from all your Sage 300 modules are centrally managed, with no need to jump from module to module
Group your reports logically by function or process
Crystal Reports and Sage 300 Financial Reports are stored and organized in separate central repositories
Export/import report setups from company to company, and site to site
Running & Distributing Reports
Crystal and Sage 300 GL Financial Reports can be launched, individually or as groups, from Report Runner screens
Default parameters can be set, saved, and hidden to simplify re-running
Assign the familiar Sage 300 controls (e.g. finders, date & period pickers, checkboxes) to report parameters for easy data entry
Print, save, schedule and email reports
Store your default printer in Options
Configure email templates for use when distributing scheduled reports
Access Control
Create role-specific report menus, with pre-defined and tailored report parameters
Assign role-based report access to individual users
Additional Features for Crystal Report Runner
In addition to features shared with Financial Report Runner:
Crystal Reports can be exported to additional output types (PDF, Excel, RTF)
Crystal Report Runner schedules can print reports, store the required printer on the schedule record, and have a specific path and file name
Individual Crystal Reports can be assigned to Security Groups (26 groups available)
Minimum
Requirements
Features relate to the latest supported version.
Report Runner requires Sage 300.
Orchid Process Scheduler is required to automate the scheduled execution of reports.
International Contacts
Please contact us directly if your business is in the UK, Europe or other regions not listed here.