Orchid Users
These user licences are needed to unlock selected Orchid products & features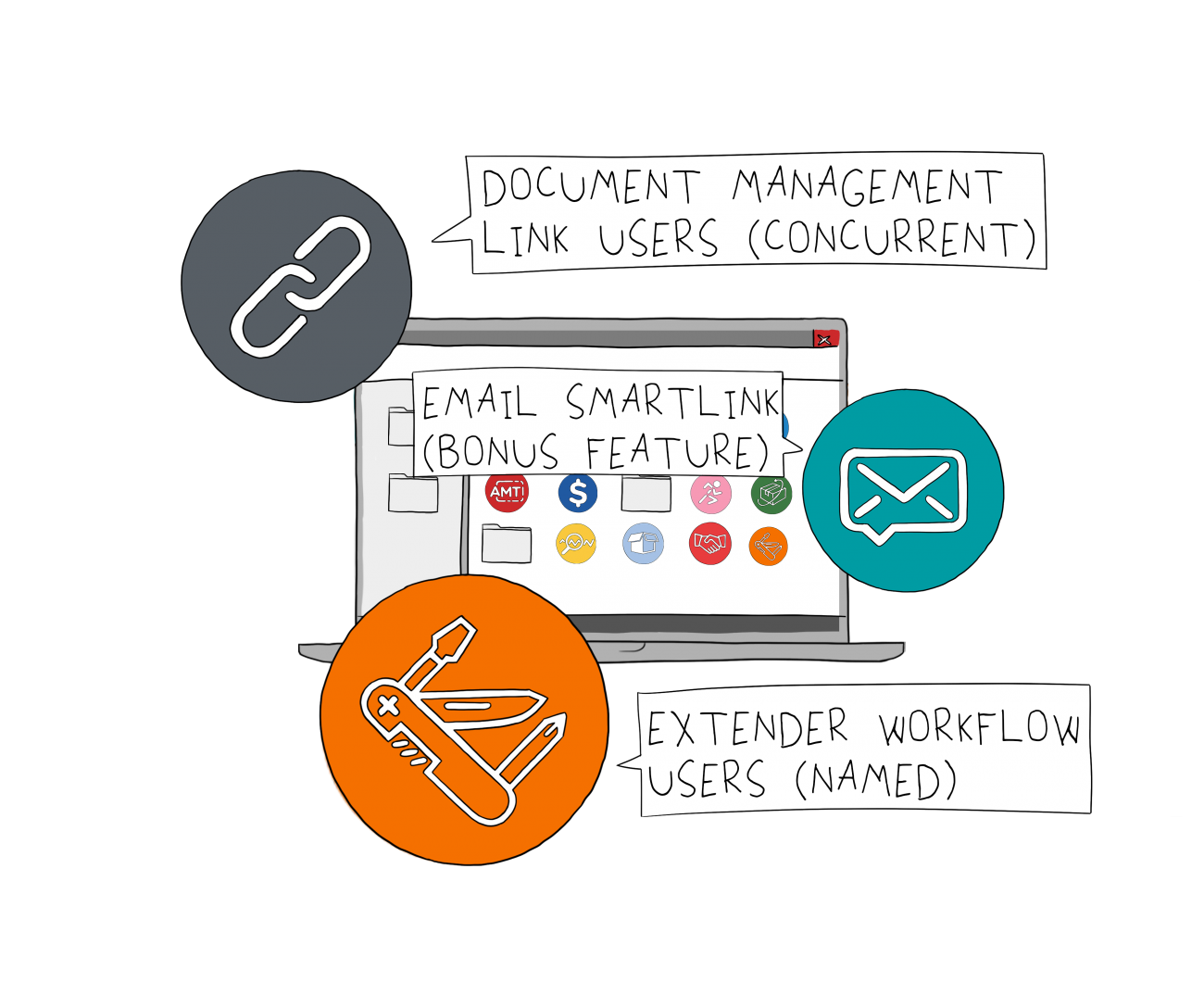 Orchid User Types & Features
Understanding Concurrent (DML) User Licensing
Concurrent (DML) User licences are allocated on a "First Come, First Served" basis:
Each Sage 300 user who requires access to the Orchid functionality described above needs to be flagged as a DML User

This is done by selecting Options on the Information Manager tray icon, then ticking the DML User checkbox

To enable the functionality, that user also needs to be allocated an available DML User licence

There is no limit to how many Sage 300 users can be flagged as DML Users, but only the number of licences purchased will be available for concurrent use

Once the available licences have all been allocated, other users will see a 'No Available DML User' message

When a DML User signs out of Sage 300 their licence is released and becomes available for another user
Understanding Named (Workflow) User Licensing
Workflow User licences are allocated to a specific, named user:
Named users, up to the number of current Workflow User licences, are assigned from within Extender

Workflow Users do not need to use a Sage 300 licence if their only interaction with Extender Workflow will be via the Remote Action Service

A Workflow User licence is not required to trigger an automatic Workflow (e.g. by updating a record in Sage 300)
Workflow Anywhere Users
A named Workflow Anywhere User licence is required to use the Workflow Anywhere App
This is in addition to the named Workflow User licences
Named users, up to the number of current Workflow Anywhere User licences, are assigned within Extender Setup > Licences

Email SmartLink (Bonus Feature)
All users who have been allocated an Orchid User licence, either concurrent or named, have access to this bonus feature.
Use the Email SmartLink icon on a Sage 300 screen to create an email
Paste in a SmartLink (hyperlink) to the active Sage 300 record
To use the link the recipient of the email also needs to be a licensed DML User or Workflow User
International Contacts
Please contact us directly if your business is in the UK, Europe or other regions not listed here.
Document Management Link (DML) Users are managed as part of Orchid's Information Manager suite, so Information Manager needs to be installed and activated.
To make use of the DML User licences, Orchid Document Management Link also needs to be installed.
To make use of the Workflow User licences, Orchid Extender (Configurator or Developer Edition) needs to be installed.
To makes use of Remote Action Service, a subscription to the Remote Action Service is also required.
To make use of Workflow Anywhere User licences, the Workflow Anywhere App needs to be installed. (Each named user of the App also requires a named Workflow User licence.)
To use the Extender icons on the screens, you need to install and activate Information Manager. (If you are not using other functionality in Information Manager, you don't need activation details.)