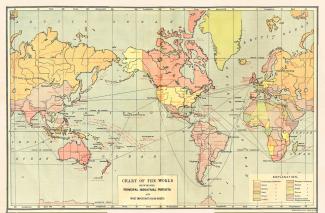 Going Global: Dominos fall while EFT rises
Whether it's fast food or software, taking a product to the world can make you or break you.


 
A couple of weeks ago I wrote about those times when two pizzas just aren't enough, and mentioned the explosive growth of the Domino's Pizza chain. Perhaps it's a case of "Friday I've got pizzas on my mind", but this morning I couldn't help noticing this news story.
It seems that, for Italians, there might just have been one too many pizza makers…and the unlucky loser was Domino's.
The US chain's 2015 plans to open 880 stores in Italy have come unstuck in a big way. The last of their Italian stores have just closed, with the local franchisor filing for bankruptcy.
Nobody said going global was easy, but an aggressive move to the home of pizza, with its proud tradition, seemed to be particularly audacious. They saw their key differentiator as being rapid delivery, but that was eroded by the rise of now ubiquitous app-based food delivery platforms.
Orchid EFT's Global Footprint
When Orchid Systems launched our EFT Processing module, we might have been daunted by the plethora of banks and bank formats used by our potential customer base around the globe.
We might have played it safe by restricting ourselves to a handful of well-known markets and leaving others to the locals. Instead, we faced the challenge head-on and turned this into one of our key strengths.
Today, Orchid's EFT Processing supports 800+ bank formats in 80+ countries.
We pride ourselves on responding to customer demand by quickly turning around requests for new or modified formats.
We have big plans for the continued evolution of EFT Processing, and look forward to making significant announcements soon.
When it comes to selling pizzas to the Italians, however, we might just leave that to the locals.