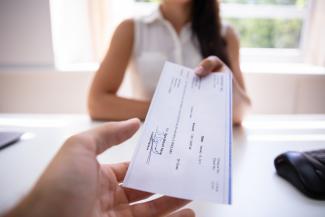 EFT provides a Positive Payback
An unusual multi-company setup highlights the flexibility of Orchid's EFT Processing module.
 
One of Orchid's business partners wanted to help their Sage Intacct client automate their Accounts Payable processes. Working together, we came up with an elegant, cost-effective solution to an interesting challenge.
The Scenario
The client chooses to still pay vendors by cheque rather than electronically while using Positive Pay for enhanced security. (This means their bank is provided with details of all cheques issued. When a cheque is presented, the bank will only pay out if the details have an exact match.)
The business partner recommended implementing Orchid's EFT Processing module to streamline their Accounts Payable processing, knowing that Positive Pay is one of the many file types it supports.
The Challenge
While the client has a single Sage Intacct implementation, they use it to manage around fifteen related companies. Each of these makes their own banking arrangements, often using different banks. This created an unusual challenge.
In a standard EFT Processing for A/P setup, the EFT File format to use is determined by the company's bank, which in turn dictates which banking details need to be held and used for each Vendor.
In this case, the bank being used, and hence the Vendor banking details required, vary depending on the company making the payment.
The Solution
Orchid assisted the client by creating an EFT format file that contained embedded conditional processing logic. When creating an EFT File, the output is dynamically generated in the format required by the paying company's bank.
The Result
Despite their unusual setup, the client has been able to join the thousands of businesses that use Orchid's EFT Processing solutions to increase the efficiency and accuracy of their payment processing.
We call that a positive payback!
For a slightly more detailed description of this use case, read our latest Case Study.