Congratulations to Orchid's 2020 North American Award Winners
BAASS and Equation Technologies take out Orchid's annual North American Business Partner awards
Each year Sage 300 partners from around North America (and beyond) make their way to TPAC, currently in progress at River Rock Hotel in Richmond BC, Canada. We take advantage of this large gathering to present Orchid's annual North American Business Partner awards.
Continuing the 'tradition' we started last year the trophies consisted of framed panoramas by former Accpac trainer Jim Guthrie. This year's images were both taken by Jim on a visit to Australia some years ago. One is of the Sydney Harbour Bridge at sunrise. The other is of the Twelve Apostles rock formations, one of the highlights of Victoria's scenic Great Ocean Road.
And the 2020 winners were…
BUSINESS PARTNER OF THE YEAR: BAASS Business Solutions
This was the 9th successive year that BAASS have won the award for highest annual sales of Orchid products! Thanks again to all at BAASS for their continuing support.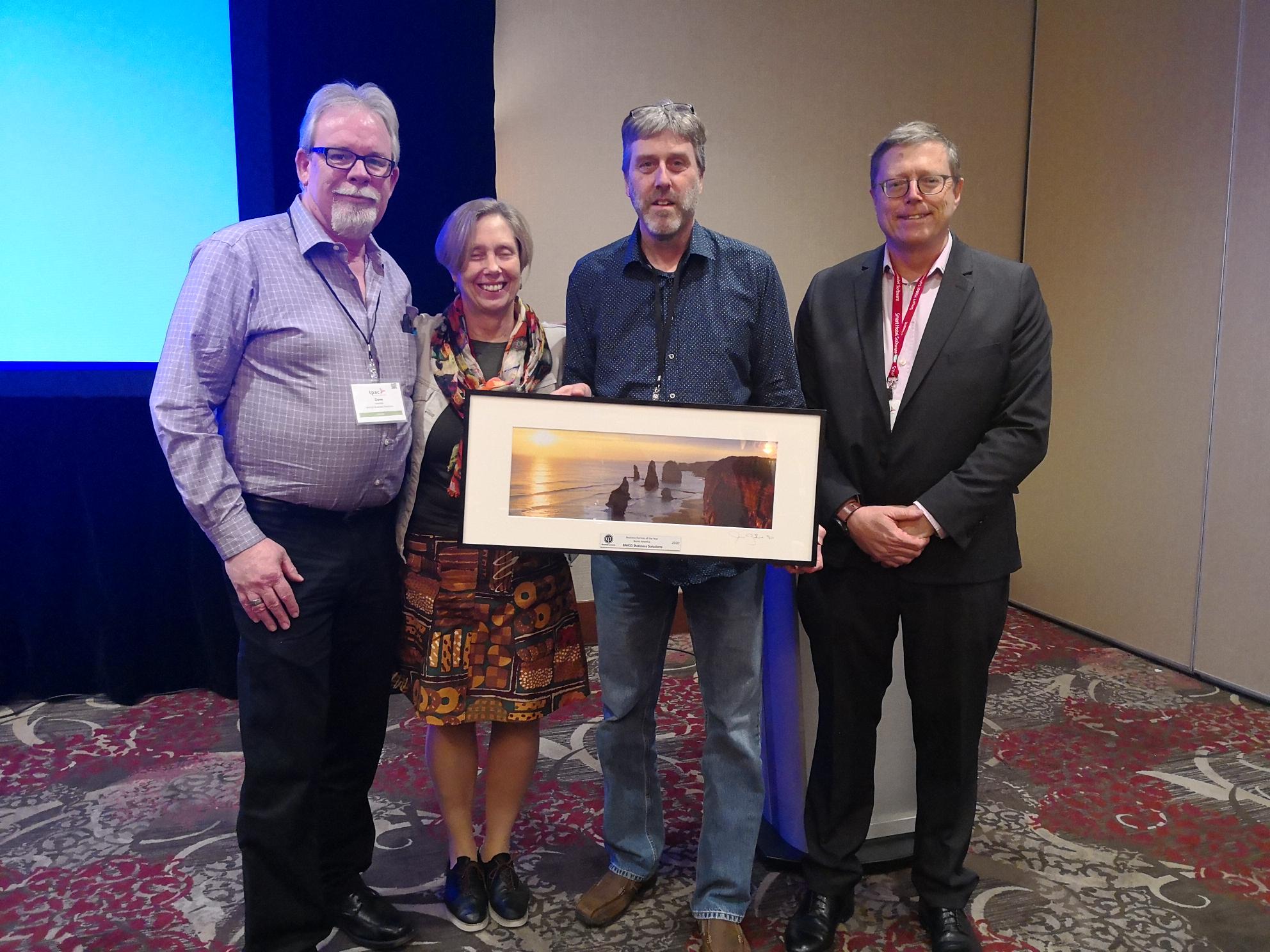 PARTNER EXCELLENCE AWARD: Equation Technologies
We also like to recognize a partner for a contribution that goes beyond raw sales.
Equation Technologies have been an enthusiastic supporter over the past year, and have been proactively promoting our products to their customer base. This has been rewarded by impressive year-on-year growth in sales of Orchid modules.