Inter-Entity Transactions & Trade
Facilitates transacting between entities in Sage 300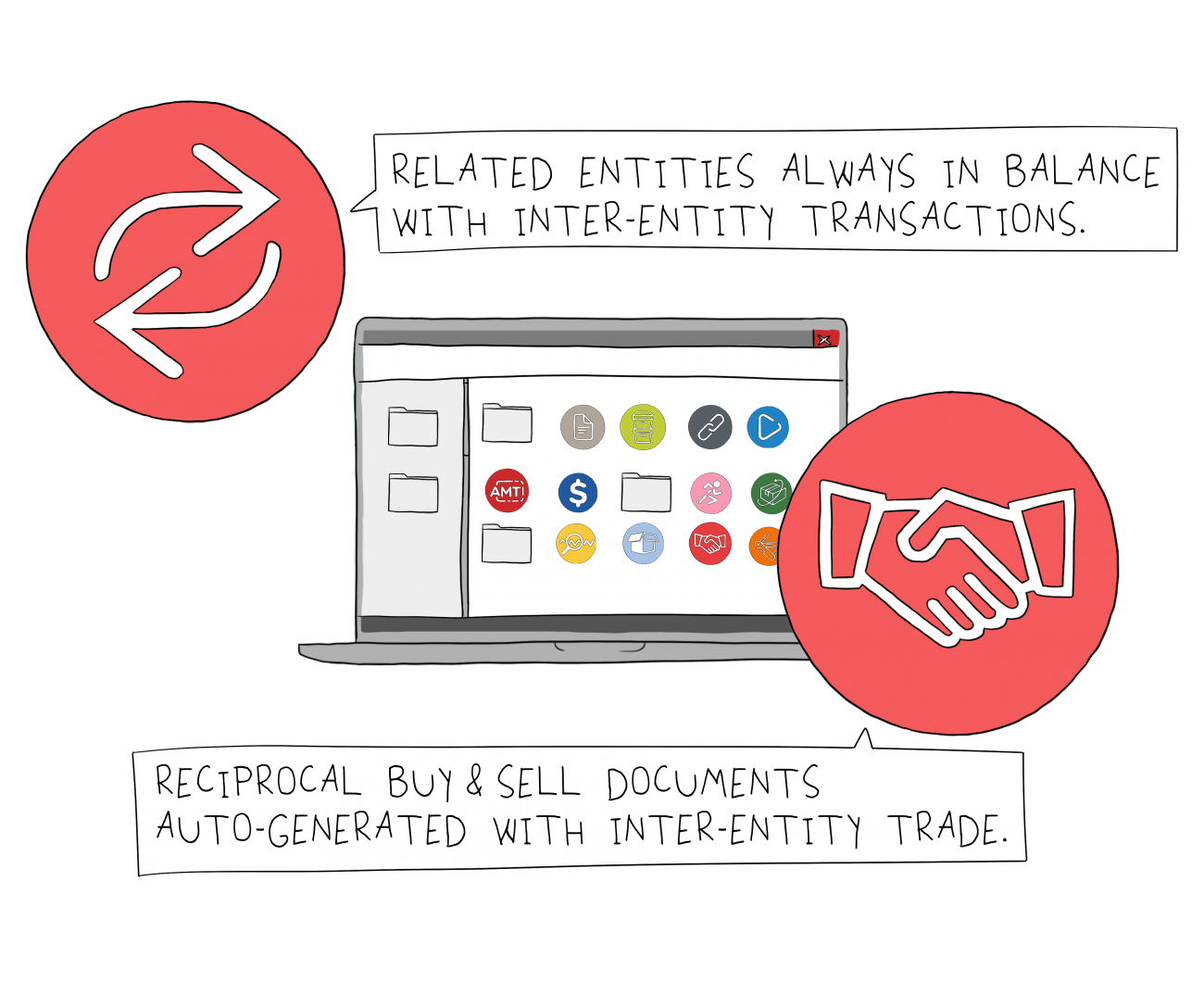 Why has Inter-Entity become one of our most popular products?
Keeps entities in balance at all times
Offsetting loan account entries generated automatically
Mirrored entries generated automatically
Tight control over transactions spanning multiple entities
Streamlines processing, eliminating duplicate data entry
Accountancy staff report they are saving days of effort each month
Increases the accuracy of your financial data
Developed in the Sage 300 SDK, providing the familiar Sage 300 look and feel
Inter-Entity Transactions & Trade working together
Support a wide range of inter-company scenarios by combining Inter-Entity Transactions and Trade
Many companies use both:
Inter-Entity Transactions (generally multi-database) - to create offsetting entries to balance the GL within entities, and;
Inter-Entity Trade - to create reciprocal documents when related entities trade products and services with each other.
If you need both areas of functionality, contact your Sage 300 business partner and consider the Inter-Entity bundle.