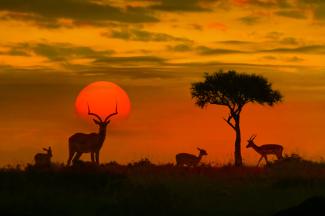 Out of Africa, on to Toronto!
Our recent visit to South Africa saw us celebrate TPAC's 20th birthday, and Orchid's 30th.


 
We've just returned from TPAC 2023 Southern Africa, the first-ever TPAC event to be held outside North America. It took place in early March at the lovely Mount Grace Hotel & Spa at Magaliesberg, outside Johannesburg.
With TPAC (Third Party Advantage Conference for Sage 300) turning 20 this year, it was finally deemed old enough to apply for a passport and hit the road. What a fine way to recognise the proud and loyal African Sage 300 community.
What happens on tour stays on tour, but let's just say that Bobby Perel of Peresoft fulfilled the role of honorary Sage 300 flag bearer with great aplomb.
Convenor Doug Ash's leap of faith was rewarded by a large and enthusiastic turnout, so much so that planning is already underway for an even bigger 2024 event. As impressed as we all were with Mount Grace, Doug is so confident about 2024 that he is looking for a larger venue.
A big call out to Rob Reinking of ProcessPro and Craig Collins of GraniteWMS. Doug is the first to admit that this event would not have happened without their encouragement and support.
With TPAC Africa done and dusted, we're now preparing to leave for Toronto, Ontario, and the traditional North American TPAC.
Orchid turns 30 in the Kruger
The Orchid Team arrived early in South Africa, and took some time out to visit the famed Kruger National Park before heading to TPAC. This happened to coincide with the 30th anniversary of Orchid's founding in March 1993.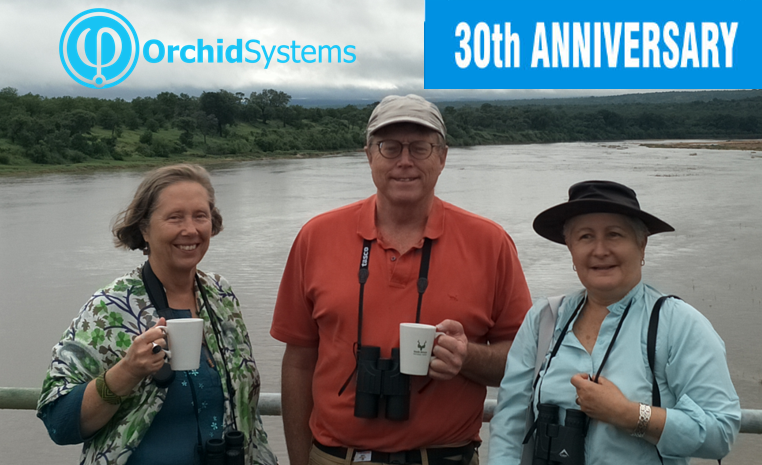 The image above shows directors Anne, Steve and Nathalie celebrating the occasion with an impromptu board meeting on the bridge over the Letaba River - one of the few places in the park considered safe, and legal, to get out of your vehicle.