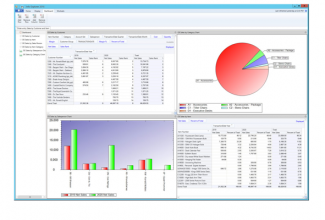 BI for Sage 300 that's fast, easy…and free!
Info-Explorer Lite is a free version of Orchid's powerful Business Intelligence tool. And that's free without an asterisk!


 
Orchid's Info-Explorer has won many fans as a powerful yet affordable BI tool for Sage 300:

But when it comes to affordability, you can't do better than free!
The Lite edition of Info-Exlplorer is just that: Free…without an asterisk!
You can use it for as long as you like, with no hidden costs, and no obligation to upgrade.
Download any of our 40+ Sample Cubes, for use with a range of Sage 300 core modules, plus selected 3rd party products.
Load them up with data from your own Sage 300 company database.
Perform multi-dimensional, slice and dice analysis, with drill-through to Sage 300.
Enjoy background in-memory processing for speed, and work online or offline.
Personalize with your own formatting, charts, dashboards.
It's Lite by name only. The software you install is the full working version of Info-Explorer.
You'll need to upgrade to a Standard or Writeback licence to make use of some features, but if you can get ongoing value from the Lite edition without ever upgrading, as many others have done, that's fine with us.
Would you like to know more?
We've just published a new product page dedicated solely to Info-Explorer Lite, which includes a step-by-step guide to getting started.