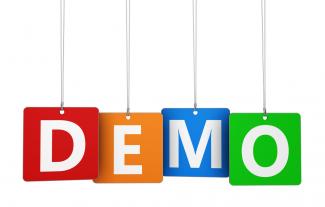 Info-Explorer Lite lets you demo on real data
Info-Explorer Lite can be downloaded and installed free of charge. That, combined with our many sample cubes, makes it perfect for customer demonstrations or trials.
 
Theoretical presentations and generic demos have their place, but can only take you so far. This might never be truer than with Business Intelligence solutions. When you see software running on data you can identify with, it is easier to get the extent of Info-Explorer's capabilities.
This is where Orchid's Info-Explorer Lite edition, available free of charge, comes into its own.  
We have a large and growing library of sample cubes that operate on data from Sage 300 core modules and selected 3rd party add-ons. Info-Explorer Lite users can pull in and analyse data from their own Sage 300 database, and experiment by customizing cubes, charts and dashboards (but not the underlying data queries).
A demo with the Lite edition will let prospective users experience firsthand some of the things that differentiate Info-Explorer from other BI tools and report writers on the market.
For example:
Analyse live data from your own Sage 300 database, not external repositories.
Drill through from a cube to Sage 300 screens displaying the Masterfile or transaction records.
See a dynamic view of data, in contrast to using static reports for analysis.
Personalization capabilities, e.g. custom styles, design your own dashboards.
All with the familiarity of a spreadsheet type layout, but without the limitations inherent in spreadsheets.
[Note: While the Lite edition can whet a prospect's appetite for Info-Explorer, they'll need a licence for the Standard or Writeback editions to experience the full breadth of Info-Explorer features, including the ability to amend queries, create new cubes, export cube data or write back to the Sage 300 (or other) database.]