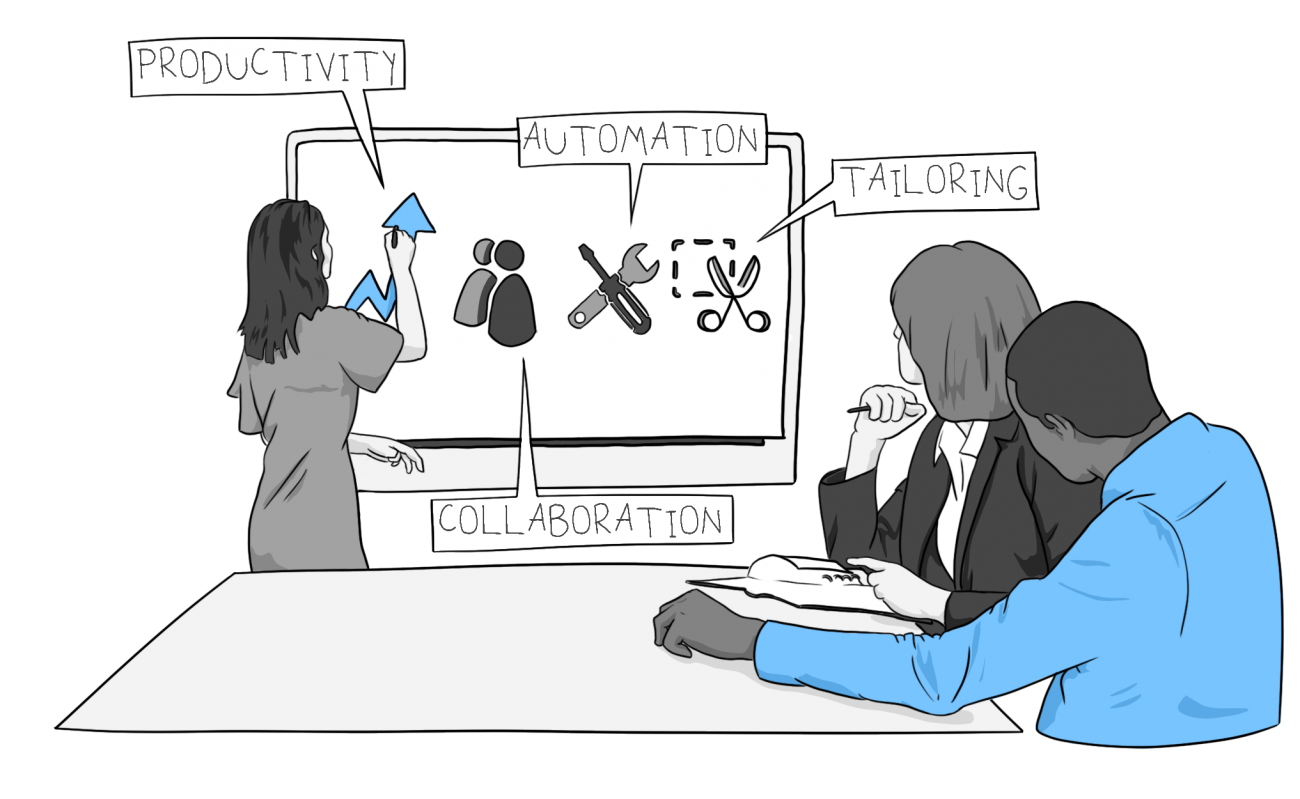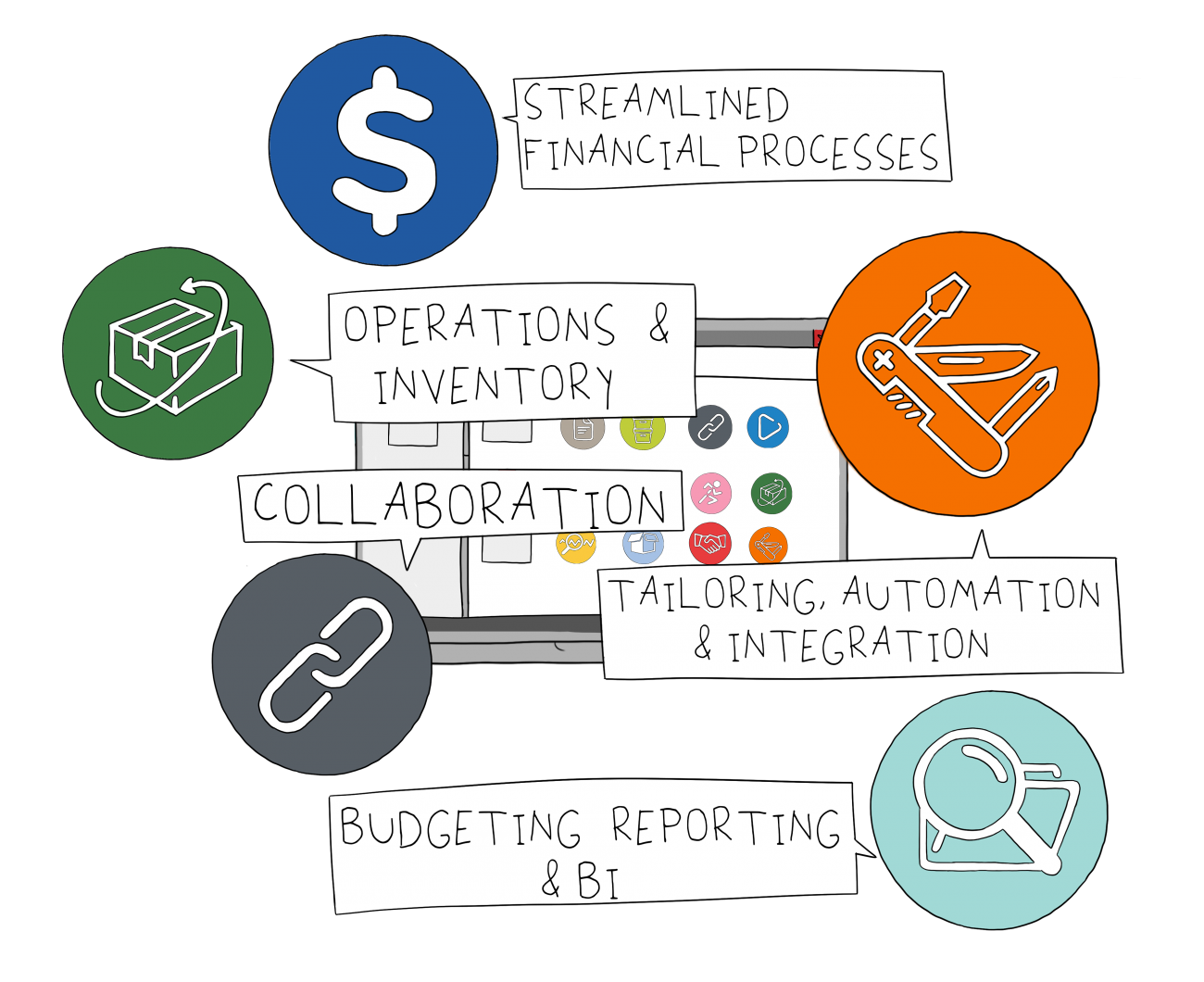 Improve collaboration & decision making
Streamline financial processes
Simplify & automate complex, time-consuming tasks
Increase operational efficiency
Extend & tailor Sage functionality
Affordable Business Intelligence from Orchid Systems
Info-Explorer is well known within the Sage 300 community for its integrated analysis and budgeting capability. It comes in 3 editions:
Lite (FREE!): Analyse your own data using 40+ pre-defined cubes designed specifically for Sage 300
Standard: Also lets you create new cubes and queries, amend existing ones, and export cube data
Writeback: Also includes writeback to Sage 300, plus specialized budgeting features
Less well known is that, unlike Orchid's other add-on modules, Info-Explorer can be used outside the Sage ecosystem.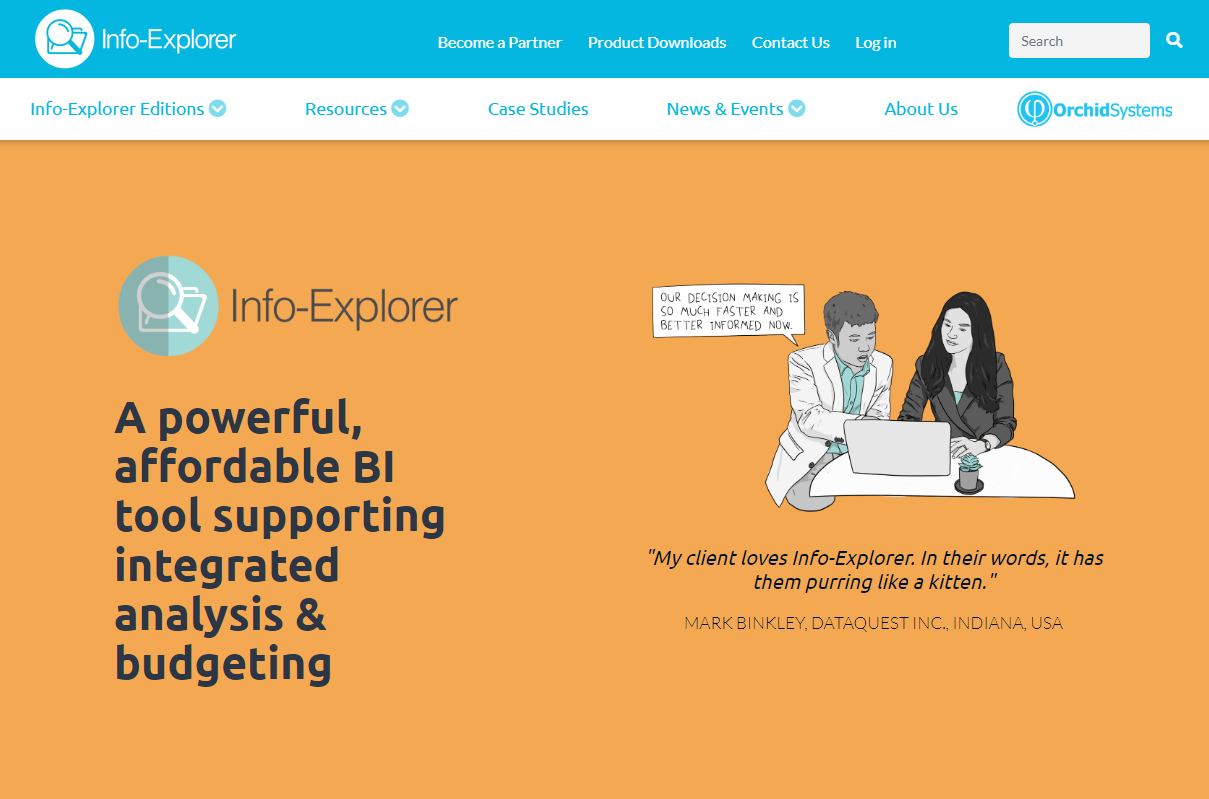 Info-Explorer can be used to import and analyse data from any SQL & ODBC database. In recognition of this versatility, we've created a new website specifically for Info-Explorer:
An Introduction to Orchid
If you don't know much about Orchid Systems or our products, this short introductory video is a great place to start. It features:
A quick introduction, telling who we are
A very brief overview of each of our Sage add-ons
After watching it, keep browsing our site for more detailed information about our products and solutions.
EFT Processing: Now available for Sage Intacct
Sage Intacct customers are now able to share the benefits that have made Orchid's EFT Processing such a success within the Sage 300 community:
• Automates the creation of EFT Payment and Direct Debit files in the format required by your bank
• Supports domestic payments, cross-border payments, positive pay, WIRE, NACHA, CPA005, SEPA, ISO2022, BPAY, etc
• 800+ bank formats already supported, others created on request
• Fully integrated with standard Sage Intacct payment and receipt processing routines

Join the thousands of businesses that have used Orchid's EFT Processing to help make the transition from paper-based to electronic payments and receipts.