Purchase Order
Inventory Control
Why Use Xtended Landed Costing?
Many companies cannot accurately track their Cost of Goods Sold (COGS) because of additional expenses that may be incurred after products have been received and potentially sold.
Without accurate information about COGS, they may be selling products at a loss without realizing it, or overcharging customers without knowing it.
Xtended Landed Costing solves this by providing tools to manage additional costs prior to the receiving process. It is available in two levels:
Level 1 - Landed Cost Purchase Order
Insert PO Additional Costs within the Sage 300 PO screen.
These costs will be automatically inserted in the PO Receipt related to the PO, with default proration as set in the Options screen.
Costs are automatically applied when using integrated 3rd Party modules that generate PO Receipts.
This removes the timing issues related to additional cost invoices that are only captured after the initial receipt of inventory.
Level 2 - Landed Cost Container Management
Includes all Level 1 features, plus the option to flag POs as Freight Related.
New Container & Bill of Lading screens to create and track related details.
New Freight Jobs screen to manage vessels with related containers and bill of ladings.
New I/C Item CBM field (transport calculated measurement of volume) to define item packaged volume for container building and cost allocation.
Upon PO Receipt, additional costs from POs, Containers, and Bill of Ladings will automatically be spread to related PO lines, based on item CBM, to allow for automated Manual Proration of container and bill of lading costs.
See it in action
This app was introduced and demonstrated in Orchid's February 2023 webinar. Click the image below to watch the video of that webinar.
Special Requirements
Compatible with Sage 300 v2022 or higher.
Requires Sage 300 Purchase Order and Inventory Control modules
App Type
Provides useful functionality 'out of the box'. (May require configuration, but not coding.)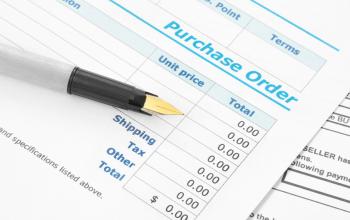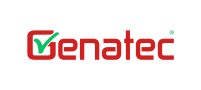 Genatec, based in Canada, have many years of experience providing Sage 300 consulting services, and tailoring Sage 300 using Orchid Extender.  They were the proud recipients of Orchid's 2022 Partner Excellence Award.
Your Sage Solution Provider can source these apps, determine their suitability for your requirements, and provide you with pricing. Do you have a requirement you think could be met with an Extender App, but you can't see it listed here? Your Sage Solution Provider can help you document the requirement, then either build the app for you or identify a suitable developer.
Important
Information
These apps were built by the developers named under the app descriptions, and the associated intellectual property vests with them.
Orchid Systems does not support or provide any warranty for the apps (unless the developer is listed as Orchid Systems).
Everyone's requirements and environments differ, so be sure to thoroughly test any apps you acquire before loading them in your live environment.
These apps are designed to work in conjunction with Orchid Extender (Developer Edition), which in turn requires Sage 300 to be installed.
The app developer (via your Sage Solution Provider) can provide you with the full list of requirements for specific apps.