O/E Order Entry - Sundry Validations & Automations
This App can be tailored on request to meet customer-specific requirements for Order Entry validations and automation.
Examples include:
Item Category Overwrite/Override 
Item Category value is set upon posting, based on the value in a Customer master record Optional Field.
E.g. you might want sales of the same item to be recorded against different GL accounts based on customer category (Government, Non-Profit, Corporate etc.)
Order Margin Validation
Validate that margin (extended sales vs extended cost) exceeds a predefined margin when entering an O/E Order line.
If criteria are not met, provide a warning, or prevent the order from being posted,
See it in action:
Watch the video below, which features demonstrations of: 
Low Sales Margin validation and warning during O/E Order Entry
Posting notifications of new O/E orders in Microsoft Teams
Document Management Link (DML) being used with SharePoint on O/E screens
Creating and emailing an O/E Invoice PDF at the click of a button, with the filed stored for access via DML
App Type
Requires site-specific customization (Python coding) before use. Request a quote for assistance.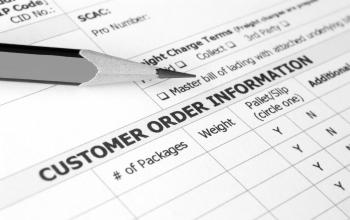 Orchid Systems, a Sage Tech Partner, has been part of the Sage community for over 25 years. Extender is just one of our innovative add-on modules designed to enhance the functionality of Sage 300.
Your Sage Solution Provider can source these apps, determine their suitability for your requirements, and provide you with pricing. Do you have a requirement you think could be met with an Extender App, but you can't see it listed here? Your Sage Solution Provider can help you document the requirement, then either build the app for you or identify a suitable developer.
Important
Information
These apps were built by the developers named under the app descriptions, and the associated intellectual property vests with them.
Orchid Systems does not support or provide any warranty for the apps (unless the developer is listed as Orchid Systems).
Everyone's requirements and environments differ, so be sure to thoroughly test any apps you acquire before loading them in your live environment.
These apps are designed to work in conjunction with Orchid Extender (Developer Edition), which in turn requires Sage 300 to be installed.
The app developer (via your Sage Solution Provider) can provide you with the full list of requirements for specific apps.