GL Batch Approval workflow
An Extender Workflow template to manage the approvals process for GL journal entry batches.
How it works
The approval process is triggered when the GL batch status is set to "Ready to Post":
The designated approver(s) are notified via email that a GL Batch is awaiting their approval.

The approver(s) review and approve or reject the posting of the GL Batch using their Extender Workflow Console.
If approved:
The GL batch is automatically posted, and the user who submitted the batch for approval is notified.
If rejected:
The approver is prompted to give a reason for rejection.

The user who submitted the batch for approval is notified of the rejection, with the reason provided.

The Batch status remains "Open" and can be re-submitted for approval once the issue has been resolved.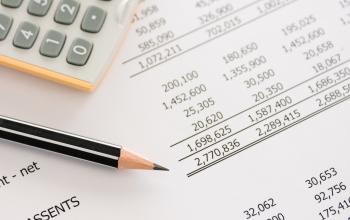 Robert Lavery & Associates
Robert Lavery and Associates have decades of experience in supporting Sage 300 partners and users, as well as being the distributors of Orchid's Sage Add-ons in the Americas.
Your Sage Solution Provider can source these apps, determine their suitability for your requirements, and provide you with pricing. Do you have a requirement you think could be met with an Extender App, but you can't see it listed here? Your Sage Solution Provider can help you document the requirement, then either build the app for you or identify a suitable developer.
Important
Information
These apps were built by the developers named under the app descriptions, and the associated intellectual property vests with them.
Orchid Systems does not support or provide any warranty for the apps (unless the developer is listed as Orchid Systems).
Everyone's requirements and environments differ, so be sure to thoroughly test any apps you acquire before loading them in your live environment.
These apps are designed to work in conjunction with Orchid Extender (Developer Edition), which in turn requires Sage 300 to be installed.
The app developer (via your Sage Solution Provider) can provide you with the full list of requirements for specific apps.