Steve and Anne recently spent 3 days experiencing the vibe of the local Python programming community, as over 700 enthusiastic developers gathered in Sydney. 
Friday, 7 September 2018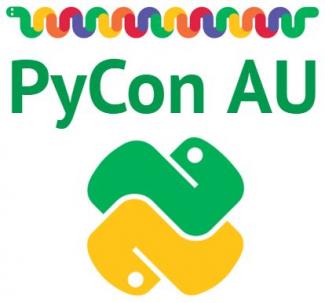 Steve and Anne recently spent 3 days immersed in PyCon AU. For the uninitiated, PyCon is short for Python Conference, and AU represents the Australian event.
Why were we there?
Anyone familiar with Orchid's Extender product will know that Python is the programming language used when developing Extender Scripts. We wanted to meet other Python fans, see some of the clever things being done with the language, and perhaps get inspired to develop some new scripts of our own.
We also just wanted to experience the 'vibe', and show our support. We expressed that support materially by becoming a 'Contributor' level sponsor of the event for the first time.
How was it?
The vibe was quite contagious. We've already reported that Python is very much a language on the rise, and that was further demonstrated by the choice of venue, Sydney's shiny new International Convention Centre (ICC). That vote of confidence was well placed, with over 700 attendees making this the biggest Australian PyCon ever.
Python is an 'open source' language, with a community-based development model. It feels like a community too. There were lots of loyal 'old timers', but the atmosphere is constantly refreshed by the influx of newcomers, made up of student and 'enthusiast' developers as well as professionals.
With a 30 year history it's easy to draw parallels with the Accpac / Sage 300 community, though the average age of attendees, which we estimated to be around 30, may be just a tad younger!
What were the highlights?
There were far too many great presenters to mention here, including quite a few who had made the journey from North America, but one feature we loved was the 'Lightning Talks'.
These are a PyCon institution to wrap up the day. A dozen or so speakers each have 5 minutes, and not a second more, for their presentation. Anyone can make a pitch to present, as long as the theme is somehow to related to Python. Some of these were pretty esoteric, but others went off in all sorts of unexpected directions, e.g.:
A climatologist from Geoscience Australia using Python to scan satellite images and identify small bodies of water such as dams on farms or mine sites. Unusual changes to their footprint can then trigger investigations, e.g. where illegal pumping from rivers is suspected.

A student trying to write a 'Captcha Cracker' using shape recognition logic. As she put it, 'building a robot to beat a program designed to keep out robots'. Just for fun, of course!

A talk titled 'Python Bugs', which turned out to be about 'actual bugs in actual snakes'.
Want to know more?
PyCon AU 2019 will also be held in Sydney, from 2-6 August. Why not use that as an excuse to visit Australia, and drop in to the Orchid Systems office while you are here?